​
The municipal elections in Jounieh gained an importance so great that it transcended the city with its political and familial makeup to assume a wider dimension and became, as dubbed by some, a battle for the presidency of the Republic. Others went even as far as calling it a 'global' battle that thrust the Vatican state into the fray. Jounieh's race was portrayed as a do-or-die battle for the Maronites; the winner shall bolster their Maronite leadership and the loser shall lose their position. These hyperbolic assumptions were ridiculed by those who believed that loss or victory were not tied to an 18-seat local council elected by no more than 18,000 voters, for Maronite and Christian leaderships can only be decided at the national level, not at a local, narrow one.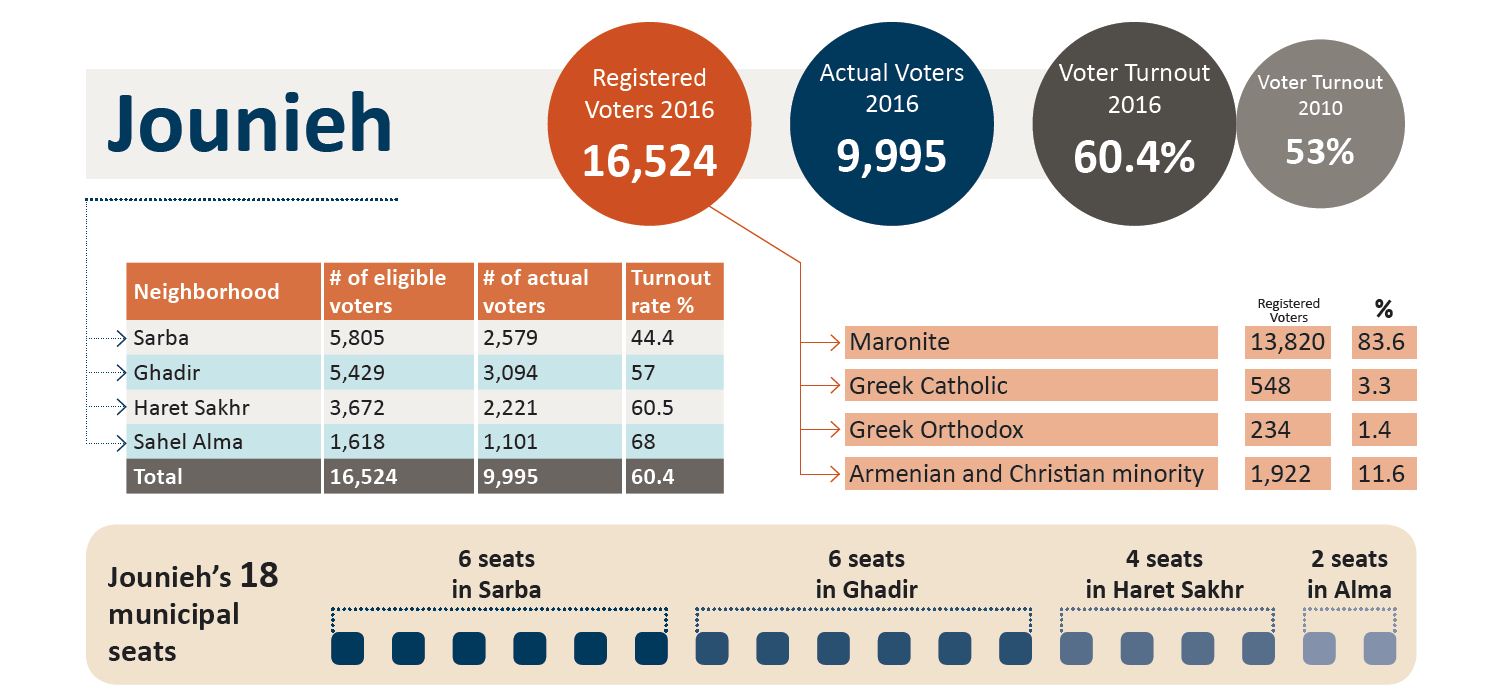 The parties backing each list were able to secure the majority of votes for their respective list in their neighborhoods and areas of influence according to the following:
Neighborhood
No. of Voters
Average votes
for Jounieh al-Tajaddod
Average votes
for the Dignity of Jounieh
#
%
#
%
Sarba (varied partisan and familial influence)
3,579
1,414
39.5
1,576
44
Ghadir (influence of Mansour El-Bon)
3,094
1,572
50.8
1,293
41.8
Hare Sakhr (influence of the Frem family)
2,221
1,073
48.3
962
43.3
Sahel Alma (influence of Juan Hbeish)
1,101
319
29
704
64
Total
9,995
4,378
43.8
4,535
45.4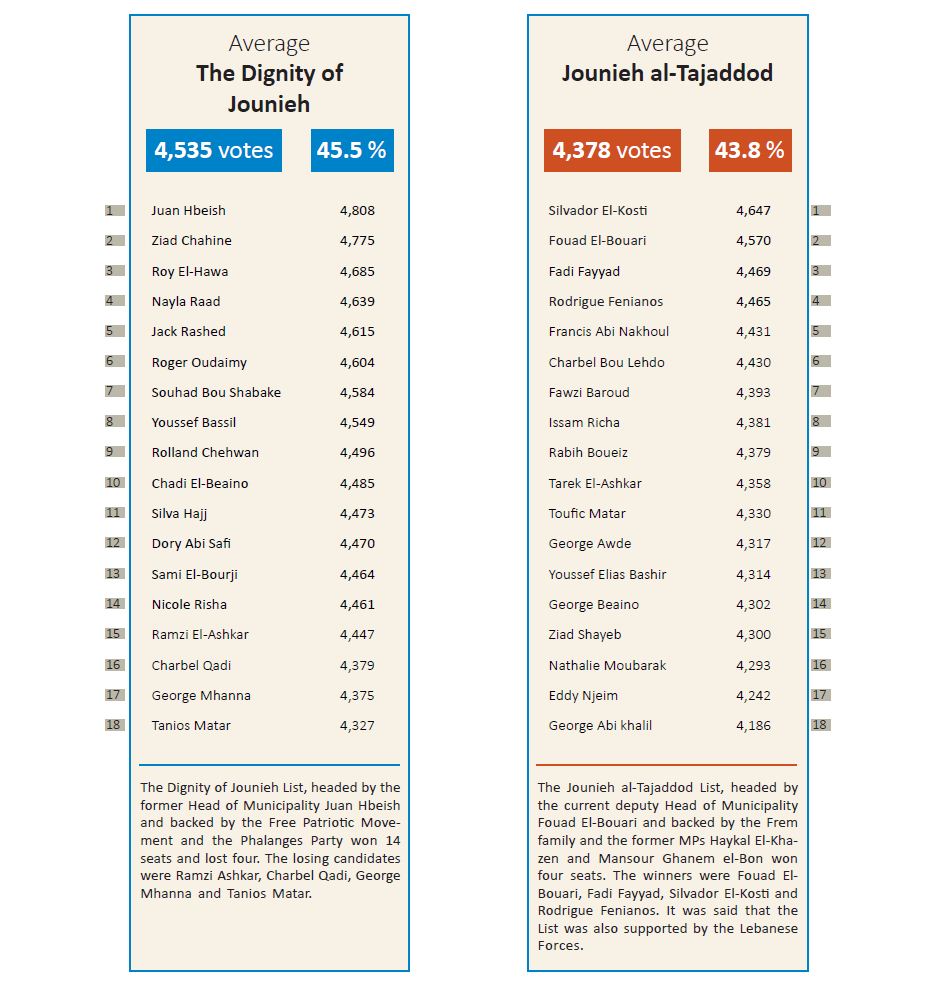 ​
The average difference between the two lists was 157 votes and only 30 to 50 votes separated winners from losers, meaning that an additional 15 to 20 votes could have increased the seats of Jounieh al-Tajaddod in the municipal council.