A heated electoral competition unfolded in Saida this year. Three lists contested the election, two of which had run for office in 2010- the "Saida's Development" list backed by the Future Movement, the Islamic Gama'a and the former head of municipality Abdul Rahman El-Bizri and the "Voice of People" list backed by the Popular Nasserite Organization. The third list- the list of Islamists headed by Ali Sheikh Ammar, a previous Islamic Gama'a leader- entered the electoral scene for the first time this year and some of its candidates were alleged supporters of Salafist Sheikh Ahmad Al-Assir.
The result of the elections did not change much in the municipal landscape in Saida. However, the striking observation was the notable decline in voter turnout from 54.6% in 2010 to 44.5% in 2016, which considerably lowered the votes obtained by the "Saida's Development" list in particular.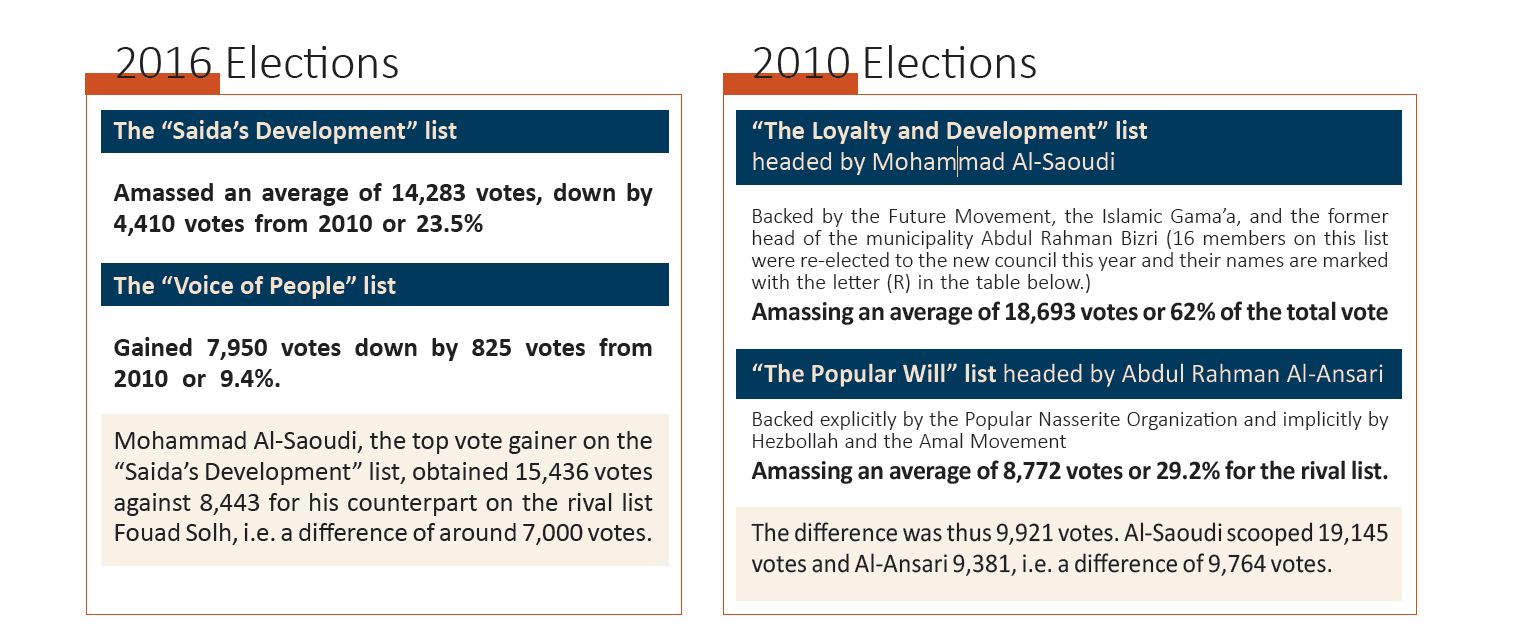 By not summoning the people of Saida who live outside the city to return home to vote was, according to MP Bahiya Hariri, the main reason behind the significant decrease in the votes favoring the "Loyalty and Development" list.
The third list secured an average of 2,277 votes.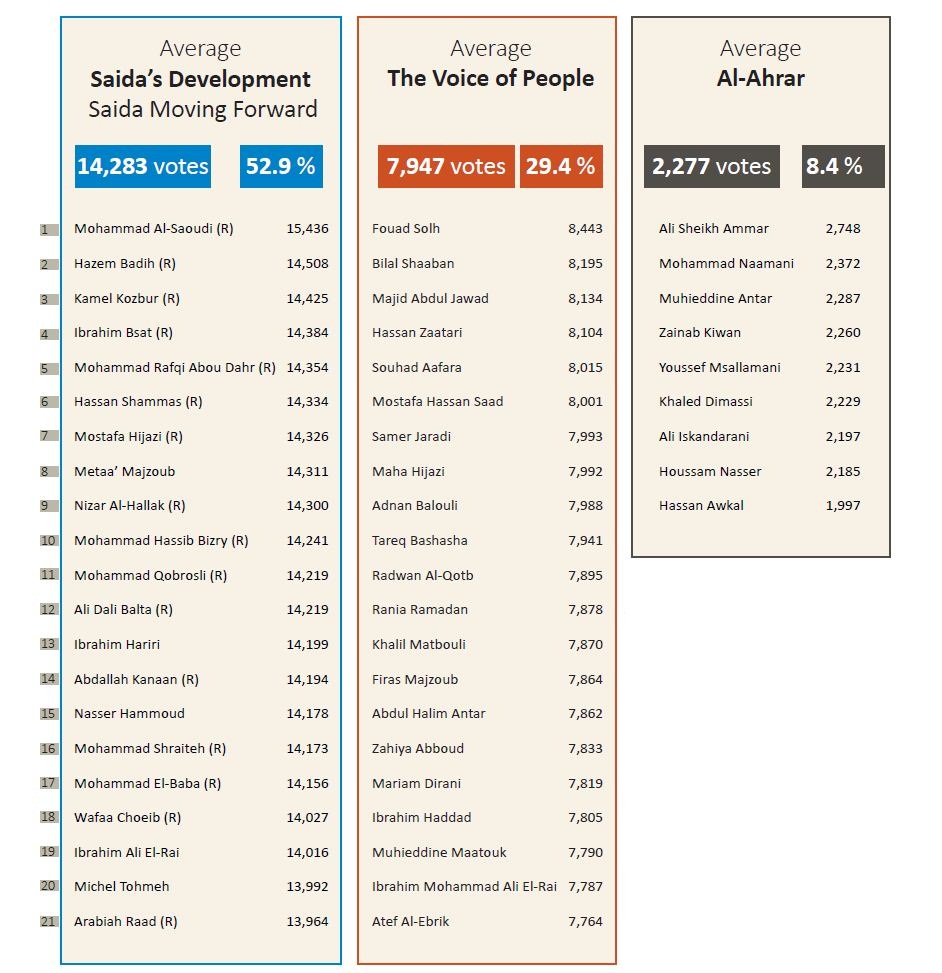 It is noteworthy that in the predominantly Shia'a neighborhood of Rijal Al-Arbaeen, the "Saida's Development" list could only muster an average of 990 votes whereas its rival amassed 1,730.